CHICKEN POT PIE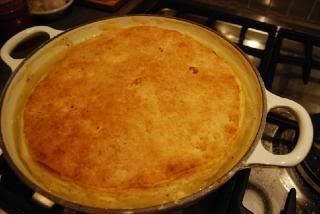 Last night we had
beer can chicken
for dinner with steamed broccoli and wild rice. Tonight with the leftover chicken we made Chicken Pot Pie.
First we cooked up the filling.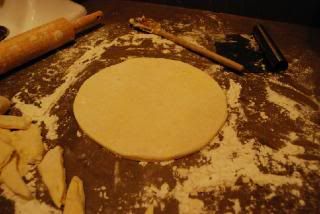 The hubby made a biscuit top to pop on top.
We baked it up.
Served it up.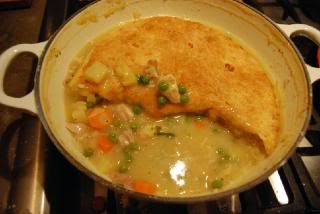 And ate it up. Okay, we didn't eat it all up, but we so wanted to try. It was the best chicken pot pie ever! It kicked buns. It was one of the best dinners ever!
What's your favorite comfort food?