Behold the Logan River Wrap. I started this last November and it has been languishing in the WIP pile for months with the last bit of cabling to be done on the end. Well I finally got it finished and blocked it last week.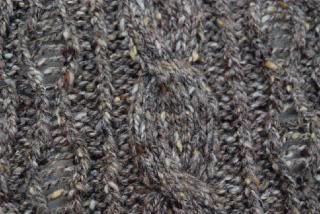 Playing with buttons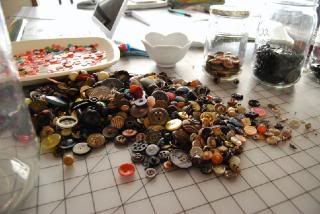 I love it. The sorting. The sound. The shapes. The colors. Love it.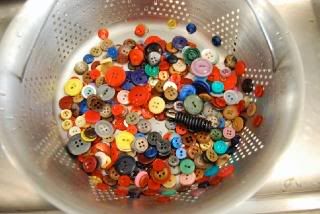 A little washing.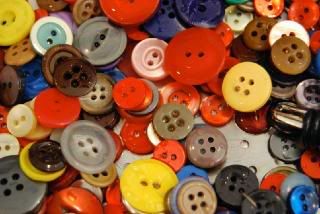 Don't you just love playing with buttons?