Up in Idyllwild we picked up a little something for my Mom at the Harvest Festival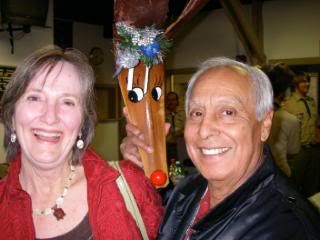 It's Rudolph made out of a palm frond!
As soon as I saw it ,I said to Joe, "You know who is going to love this?"
Joe replied, "Your Mom."
And she did!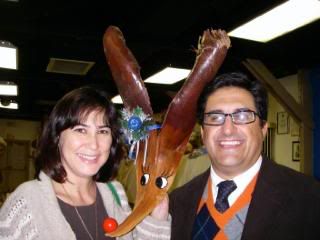 We had to have a picture with Rudolph too.
Tis the season!