The tree has been decorated and the house smells so piny and looks very festive. The hubby put lights on the front of the house and hung a wreath over the garage door. He even cleaned out the gutters while he was on the roof. And just in time for our big storm too.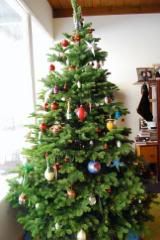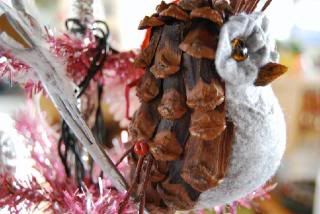 Look at this cute owl ornament.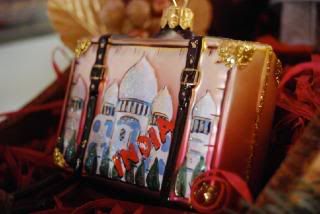 This is a suitcase ornament with the Taj Mahal painted on it. These two ornaments are the newest additions this year.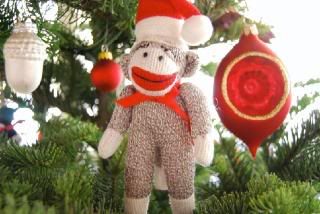 Last Christmas, Miss Darcy gave me this very festive fellow.
Over the years we have collected wine bottle ornaments, Champagne ornaments, & this large Chianti ornament. Vintage 1994. I have lots of favorite ornaments on the tree. It is always fun to go down memory lane as we decorate the tree.
What are some of your favorite ornaments?