Tonight we decided to get a Christmas tree. First, we drove over to a lot on Third & Fairfax, across from the Farmer's Market. We pulled into the lot, which did not have very many parking spaces. While trying to figure out where to park we noticed the price tag on what look to be a 10 foot tree. $450!!! I am so not kidding. Then I saw the price tag on about a 6 footer. $140!!! We got the hell out of there.
This is the Christmas tree lot across from the Hollywood Bowl on Highland.
We have bought trees here before and you should just go where you know best. The trees were fresh off the truck from Oregon. They were just cutting them open and we got a beauty. It took us about 5 minutes to find the perfect one. A really tall one too, maybe 7 feet tall. The price $72. YAY! If you need a tree I suggest you try here. They had everything from the tiny charlie Browners to big ole tall ones. Everyone is super duper nice too. Oh and plenty of parking too!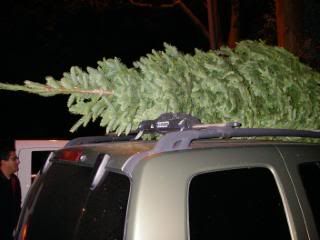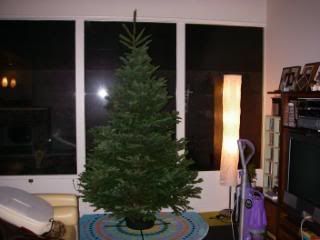 Tomorrow night, we decorate!