Saturday morning started with biscuits and jam.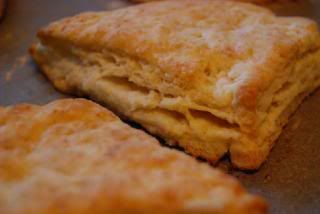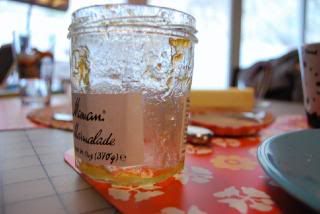 We ate them all up.
Saturday night we went with
Ellen
and Larry to the
WAHA
Holiday Tour and Progressive dinner.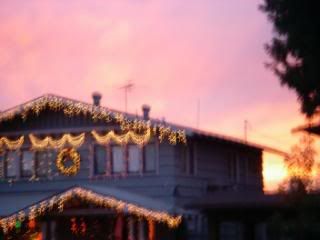 The houses were amazing and there was a dinner course at each house on the tour. It was a great evening out with Ellen and Larry. She has much better pictures on her
blog
.
Sunday we had our five course dinner. There aren't many pictures because we cooking and catching up with our friends Melina & Clive and of course eating!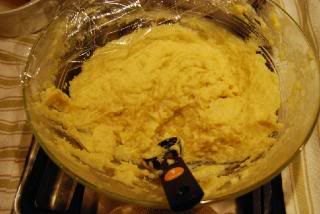 Here is the sweet potato filling.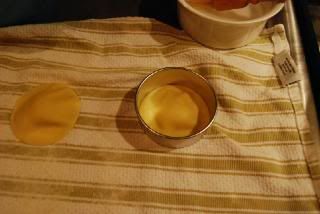 I was in charge of the filling.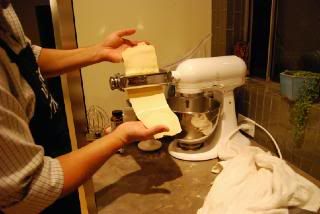 Joe was in charge of making the pasta on our new Kitchen Aid pasta maker that his mom got us for our anniversary. It works fantastic. Thanks Jean for the great gift.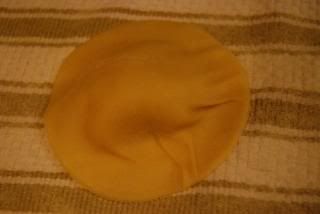 Ready for the pot.
Sweet Potato Ravioli
filling
2 large sweet potatoes
1/2 cup mascapone cheese
1/4 cup parmesan cheese or to taste
1/4 grated nutmeg
1/4 cinnamon
salt
pepper
Boil sweet potatoes. Cool, peel, then mash. Stir in mascapone and spices. Stir in parmesan cheese. Add salt and pepper to taste.
Now if you do not have a pasta maker, pick up some wonton wrappers. They work great and there is less fuss and muss in the kitchen.
Use a light dusting of flour on your surface. Put a tablespoon of filling in the center of pasta or wrapper, wet the edges with water. Add layer of pasta on top of lower layer. Carefully press the top layer down and try to remove any air pockets. Cut with biscuit cutter. Press the edges to secure. Make all you ravioli.
Place in rapidly boiling water for about three minutes. They will start to float to the top of the pot when they are ready.
Top with a simple brown butter sage sauce and you are ready for dinner.