The stockings for
Cookie and Kiss
have been sent, delivered, and hung by the fire. Just in time and ready for Santa's first visit.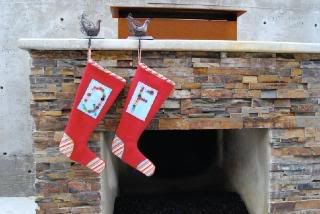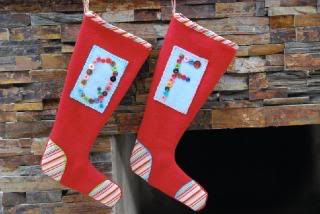 This is what all that
button sorting
and cleaning was about.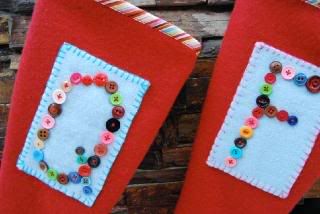 Mom and Dad got their own stockings too.
The whole idea for the stocking came from this
book
.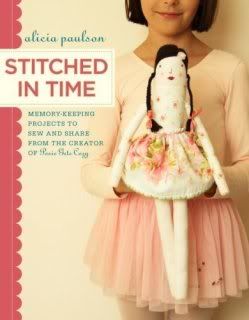 By Alicia Paulson of
Posie Gets Cozy
.
The book is great, with lots of ideas for keepsake projects. She even provides the template for the stocking in the book, but I decided it was easier to draw my own than try to enlarge it. I also used double stick fusible web for the toe and the heel rather than baste the fabric down. I thought this would preserve the fabric better and give it a little more stability. The stockings are made from recycled blankets that I picked up from
Ellen's
neighbor Rosina. It was my first time doing the blanket stitch. Not too hard once you get the hang of it. The buttons came from my stash and I made the bias tape. The stockings came out super cute and I am sure that Santa is going to stuff them full of sugar plums and goodies because those babies are pure love and surely on the nice list.