The little one bedroom house we rented in Idyllwild was full of owls. In the collectible way, not the wild way. Here are the best of the bunch.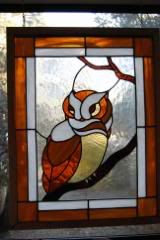 What window isn't complete without a stained glass owl?
The 70's was represented with this heavy wooden art piece.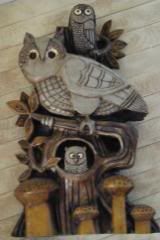 It needed a little dusting and polish. Don't you love the mushrooms? It's really the perfect touch needed for an owl totem pole. They just don't make art like this anymore.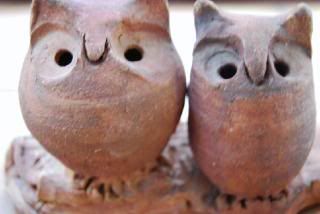 Two cutie hooties.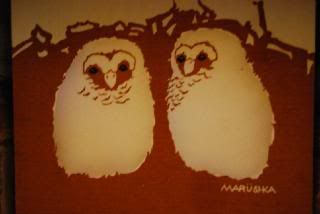 These two snowy owls were hiding above the vintage and tiny JCPenny range in avocado green.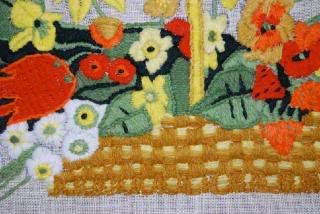 A little crewel work just for spice!
There were even owls outside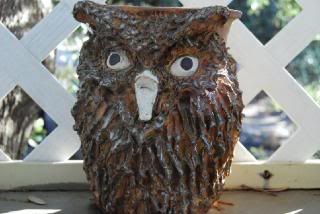 and in the trees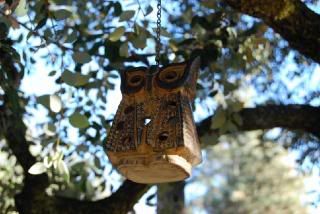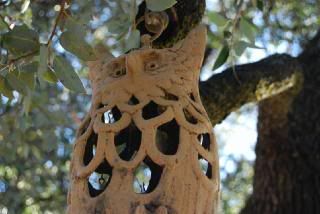 These little ones were my favorites.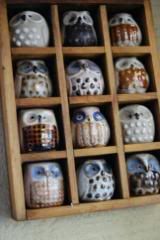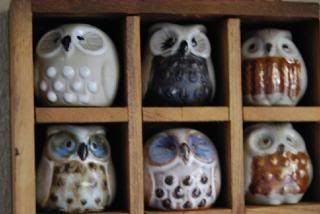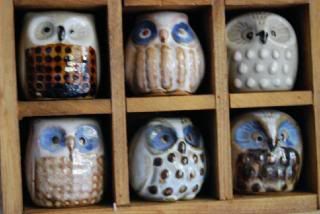 I really had to resist the temptation of these flying into my suitcase. They were just screaming, "Hoo Take us home! Take us home! Hoot."
Another treasure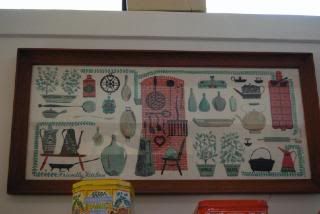 was this framed vintage material.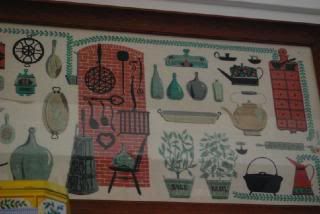 This was another very tempting piece I wanted to stowaway in my bags.
After the owly influence of a long weekend I started to ponder that maybe I should start collecting owls. The hubby said I could when we got our own cabin. I checked the homes for sale in the local paper and picked out the perfect place to start my owl collection. It's the lodge that was featured in Elvis' movie
Kid Galahad
. It's 5 bedrooms and has a bar that seats 8 and a Viking range in the kitchen. It sounds perfect. If you are going to dream, dream big! And I have big owl plans like an owl totem pole out in the yard!