The other night three owls showed up at my house.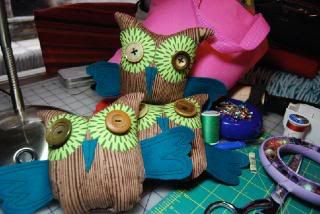 Here they were making a mess in my crafting area.
And staring at me
with their BIG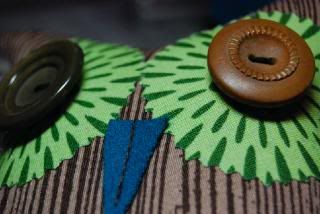 BUTTON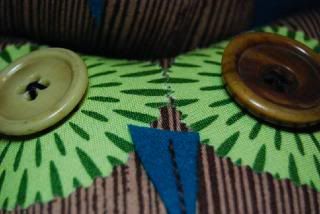 EYES!
Later I found them sunning themselves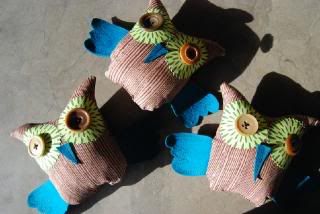 like they were in Hawaii on vacation. (pass the cocoa butter, please)
Then they flew around the kitchen a few times trying to elude the camera.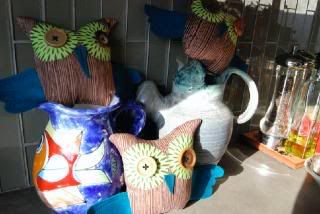 But I found them.
Finally they came to roost in the Christmas tree.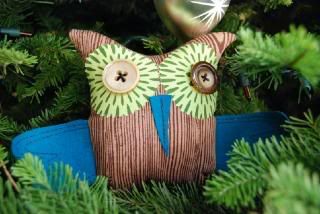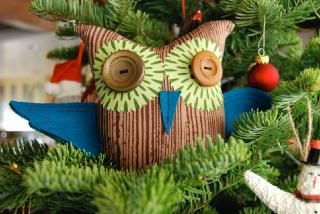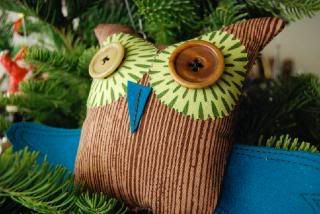 Where they have settled down to nap.
One of these fellas is for the
Toy Society Christmas
.
What is
Toy Society
you ask?
In their own words:
The Toy Society is a small project spreading the love throughout the streets. Nothing to it really just a bunch of handmade toys looking for a nice home.
What started as a small street art project in Australia is slowly spreading around the world.
The
Toy Society Christmas
is a world-wide toy drop happening this weekend! Not too long ago I stumbled upon the
Toy Society
and thought to myself what a cool idea. Then they announced the Christmas plans and I decided it was a the perfect time to play along and spread some cheer. If this sounds cool to you, I invite you to play along. Who wouldn't want to find a handmade toy proudly stating, "TAKE ME HOME. I'm yours!" any time of year!