This may look like the makings for a pizza but don't be fooled.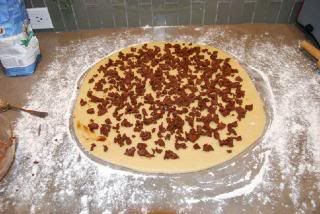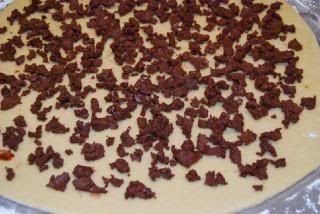 This is sweet dough with a chocolate and cinnamon filling.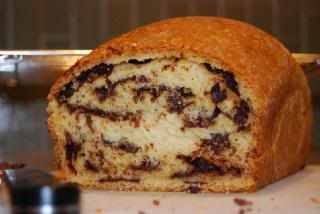 This is chocolate Babka.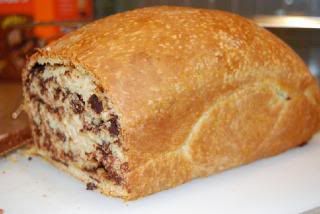 Let me tell you it is sooo good. It is "shut up" good. Last night, I brought some for the ladies at SnB and it received rave reviews. Thank you, Ladies for your help in tasting the latest baking experiment.