The Gocco postcards from the Gocco Postcard Swap have arrived. People made really amazing cards. They are all very creative and different.
This is my very first creation with my Print Gocco.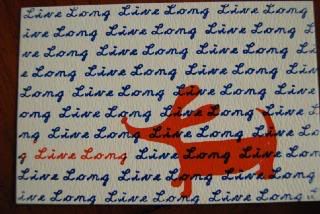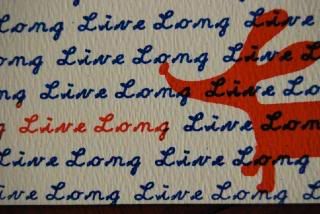 Of course, these were inspired by my wonder weiner Tank!
Here is the Gocco postcard parade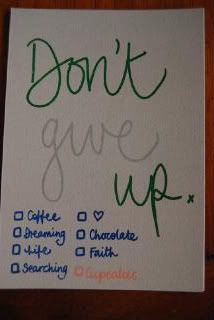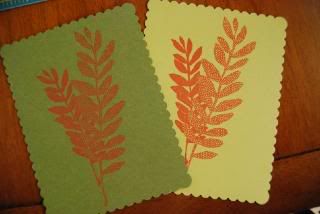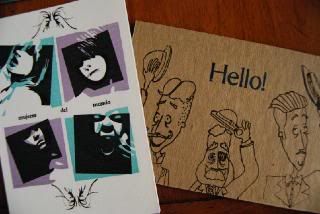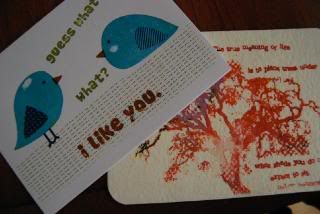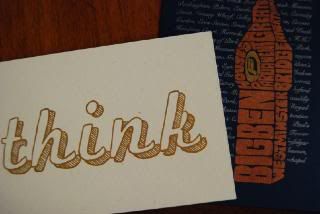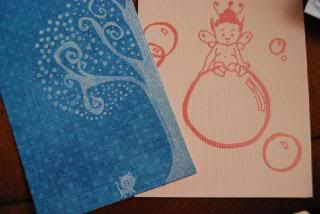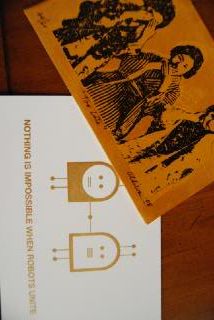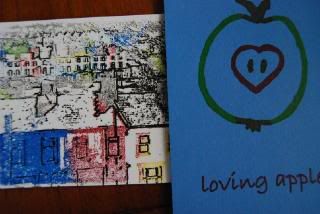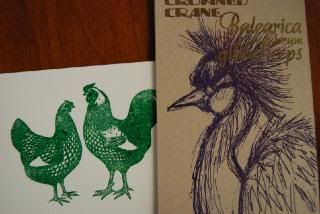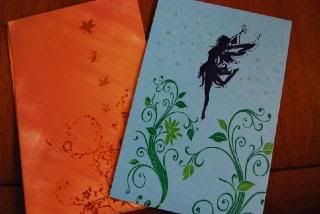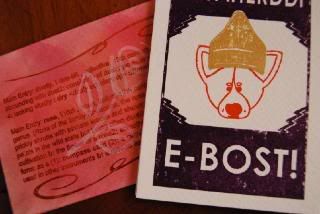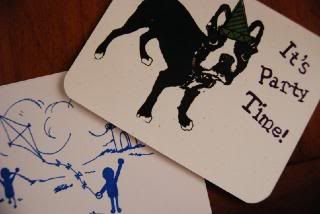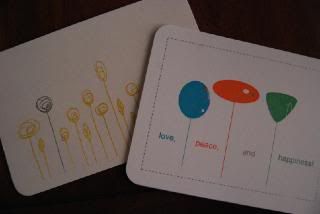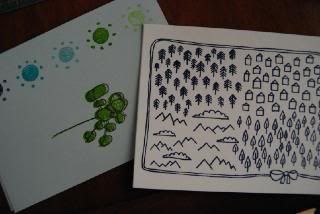 Now isn't that a big batch of creativeness? This swap was so much fun. Thanks
Lisa
for organizing this fab swap. If it wasn't for this swap, my Gocco machine would still be in the box!
After I printed my postcards I did some tags. It was an experiment to see how far the ink would last from my postcard application. It went on and on.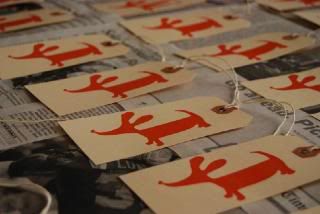 Not so much with the Gocco supplies, which are drying up as Riso is discontinuing its Print Gocco System. It's so sad as this is a great little product. Now things are really going to have to get creative.