This is the
Seaweed Cowl
by Elizabeth at
Trailing Yarns
. The new hot to knit item for the holidays is the cowl. This one knits up beautifully and quickly.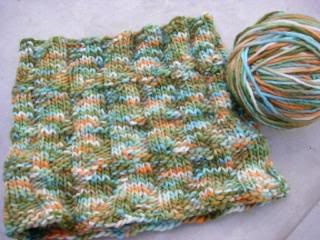 This yarn is 100% Uruguayan Handpainted merino wool that I found
here
on ebay. The yarn has been in the stash for a while. The colors are the perfect seaweed colors with the greens and flashes of orange and turquoise. It reminds me of snorkling and the brilliance that lays just off the shore.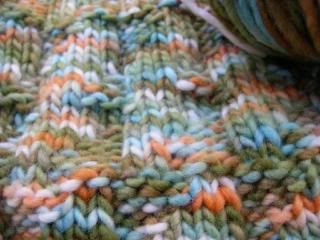 I have a deep appreciation for the genius that is
Ravelry
. This is the online community for those who love yarn and how I found this pattern. It is an enormous resource for patterns and connecting to a whole world of stitchers near and far. I am also very thankful in these times that my stash box, ahem, I mean boxes, runneth over. There is belt tightening these days but never fear the knits will still keep coming with a little creative thought, stash diving, and the help of Ravelry.
If you are on Ravelry and would like a new friend I'm Woolanthrope. Look me up. See you there!