Cookie & Kiss
sent me a Valentine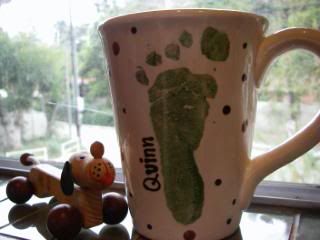 Isn't this the cutest coffee mug?
I do not play for team coffee but give me a fabulous herbal and I am a happy camper. Right now my favorite is Bengal Spice. Ginger and chamomile are favs too.
How about you?
Coffee or tea?
What is mug worthy in your house?
Anything I
must
try? I have the perfect cup waiting for sipping.