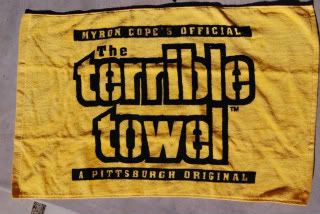 The terrible towel!
The terrible scarf!
This is the hubby's Christmas scarf which I started in November. It's the Argyle Scarf from the
Son of Stitch 'n Bitch
. The argyle became an embellishment as a way to try and get it done by Christmas. This was a great suggestion by Darcy, but no such luck. Most knitting has gone by the wayside in an effort to finish this double knit monster, but I swear this scarf is only half way done. The balls of yarn don't seem to be getting any smaller. I must have picked up magical skeins of Cascade 220. Now if I only had magical knitting needles.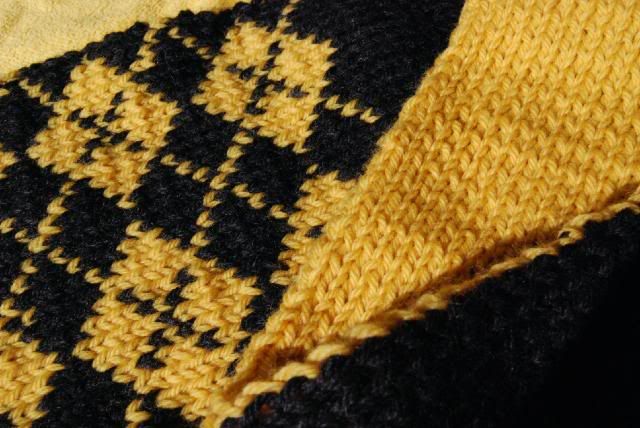 You know what I am doing while I am cheering...
GO STEELERS!!!