There is a buzz in the air. Japanese craft books have become all the rage with their fabulous, cute (kawaii) & yet modern designs. The downside is the directions and patterns are in Japanese. That is until now.
Welcome to your book shelf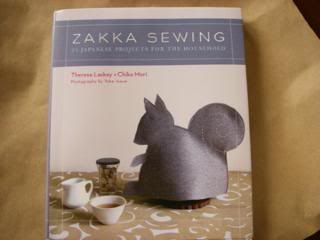 Zakka Sewing : 25 Japanese Projects for the Household
by Therese Laskey & Chika Mori
Photography by Yoko Inoue
My good friend
Ellen
kindly gave this beautiful book to me because she knows I love to sew and I happen to be half Japanese. I have several Japanese craft books but I use them mostly for inspiration as I do not speak nor read Japanese. My father never spoke to me in Japanese. He was born in a relocation camp in Arizona. While he was born towards the end of the war and was just a wee child at the camp he carried the shadow of that experience. The importance of being American was more important than sharing the language of his parents. So, I love my Japanese crafty craft & sewing books but I rarely delve into making anything due my lack of understanding. Now there is this great new sewing book.
First, let me tell you, this new book is in English!
Therese Laskey
(author of
Softies
) was a lover of Japanese craft and sewing books but was like most of us in feeling hindered in trying to make anything due to the language barrier. Being one smart cookie, Laskey teamed up with
Chika Mori
(a Japanese designer living in the US) and together they brought us incredible Zakka designs in English.
What is zakka you ask? Zakka translates to "household goods" and encompasses everything from tea cozies to throw pillows. You know, all the great stuff that makes a house a home. All the designs were commissioned & imported from incredible Japanese Zakka designers.
Let me show you some of the great projects.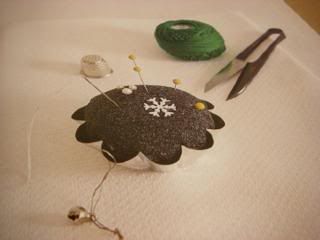 A pin cushion for the crafter in your life or as an ornament. Can you see a tree full of these? I can.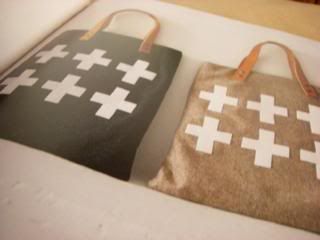 Look at the simple graphic design of this tote.
Who doesn't need another cool tote?
Fresh and fun coasters.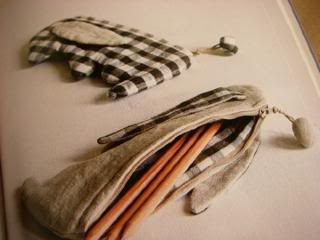 I am a big fool for a pencil case. I love them. Make it a cute bunny pencil case and, well, forget about it. There is a new pencil case in my future.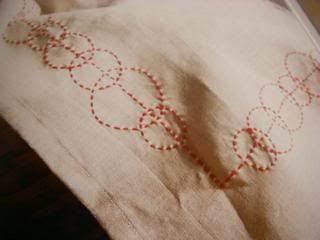 This is a Sashiko Tea Towel. I love the simplicity of the design and stitches.
"The term sashiko literally translates to 'little stabs,' and this form of running stitches has been used for centuries in Japan to mend clothing and, more recently, for decorative quilting and embellishment."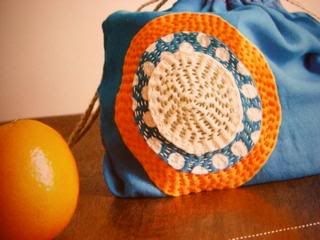 This Sashiko Pouch is based on bento bags that children carry their lunch to school in. No more boring brown paper bags. Make this bag or two for your lunches and you will save a few trees. With this eco-friendly project your regular lunch of fruit, salad and yogurt will look so much more enticing coming out of this cheery bag.
As you can see the photography is beautiful. The directions are clear with great illustrations. Everything can be made with basic sewing supplies. Most projects require less than a 1/4 yard of fabric with an emphasis on natural fabrics like linen, cotton, and wool. Originally, I wanted to make a project as part of this post but you know how that is. Time just runs short. Are any of you feeling like, it's October? Really? October? Well, that's how I am feeling. There will be a project posted in the future.
Let me leave you with one more project.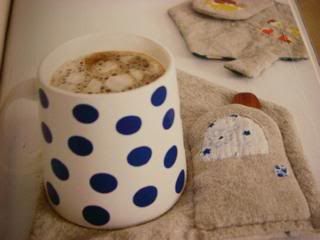 This one is just too cute for words. It's a House Mug Mat and you can tuck your spoon into the little door shaped pocket. This is one cool set-up for enjoying a hot cup of cocoa, reading
Zakka Sewing
, and daydreaming about your next zakka project.