Here is the apron I made for the swap. My swap partner lives in the land down under. Hopefully she likes it. I love it. The recipe fabric was perfect for a kitchen apron and the bees just knock my socks off.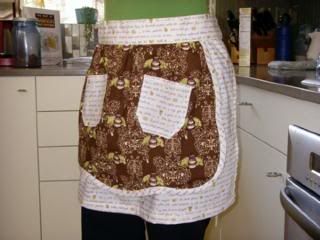 I made a pair of potholders to go with it.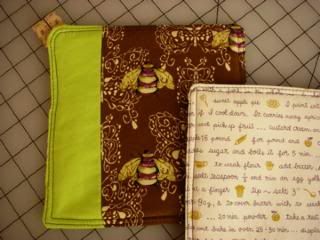 Here is the bias tape in action.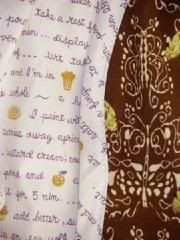 I love the way it turned out.
Can you see the recipe print on the fabric? Custard cream. Add butter. That sounds loverly to me.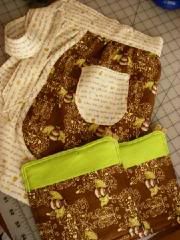 It makes a nice little set for a busy kitchen bee. Swaps are so much fun. Can't wait to see what my swap partner creates!