Last night,
Carla
& I embarked on a new sewing class. While tuning up our respective sewing machines at
Tanner's Sew n Vac
we met Capril. Just from a couple of conversations with her, we learned that she knows, and I mean knows, her stuff. She is full of all kinds of sewing information. Capril has open studio night on Thursdays and shares her knowledge with the class. We decided we needed some real dress making skills and signed up.
Did you know that dress patterns are cut for a B-cup? Well I didn't and I'm not. The waist of many dresses often rises above my natural waist due to the natural protrusions, I mean, proportions of my body.
Last night I learned to make the adjustment in the bodice.
I had to add two inches in the bodice so the waistline would hit me in the right place. It really wasn't too hard. Such a simple adjustment is really going to make a difference in the fit of the dress. I'm thrilled.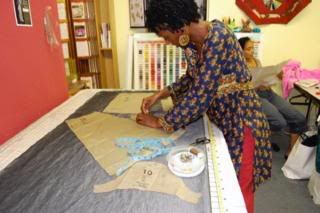 Here's Carla pinning her pattern pieces. We learned a little something about pins too. Carla's written a short post about glass head pins
here.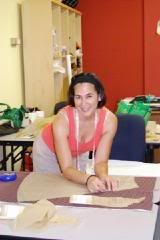 Me and the pins (non-glass...boo hiss...bad pins) at play.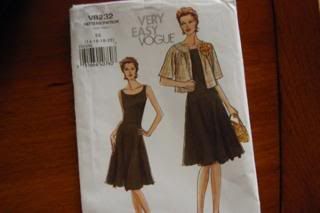 The dress pattern is Vogue V8232. Isn't the jacket cute? I plan on making that too.