One of the things I love about the WeHo SnB is that it is an amazing community of beautiful and generous people. All summer we had an afghan project for our fellow stitcher
Frank
. Frank has been battling and winning his fight against cancer with an amazing amount of grace and good spirits. This is a group with a lot of heart and everyone in the group contributed squares for Frank, even people from other groups got wind of the project (via
Ellen
) and contributed. We collected so many squares we were able to piece together a large afghan for Frank and one for Oliver too.
Today,
Carla
and I paid a little visit on Frank & Oliver to see how they were doing and to bring over the finished blankets. We got to get lots of baby snuggling in, have a drink on the beautiful and expansive front porch, and enjoy each others company for a little while.
Here's Frank with his comfortghan.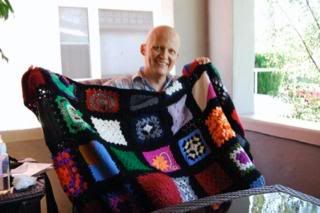 Afghans are good for snuggling.
Here is Oliver's new blankie.
and Daddy's Blankie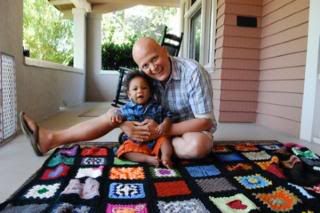 Oliver is a mover and a shaker. Oh yes and an amazing jumper. But here he is in a pensive moment. Calculating his next move, no doubt.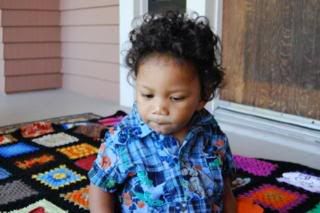 Like this one.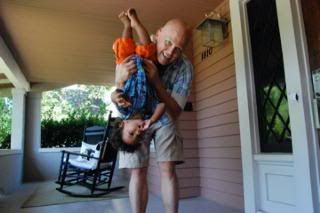 And check out this smile!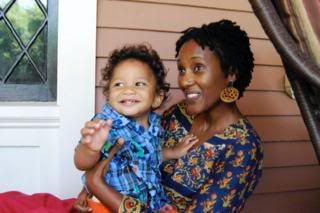 I am happy to report that Frank is cancer free. Yay! He is looking as handsome as ever and he loved and appreciated every detail of every square.