This shot is for
Ellen
.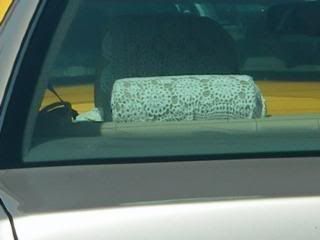 This shot was taken on Lincoln Blvd in Venice. I was tailing this woman for blocks trying to get this shot. It is hard to drive and take pictures. Now I know what it's like to be paparazzi. That is a hard job and these were only crochet doilies. If it had been Paris Hilton and doilies headrest covers it would have been pandemonium on the road.
While the hubby was away last week I knit him a hat.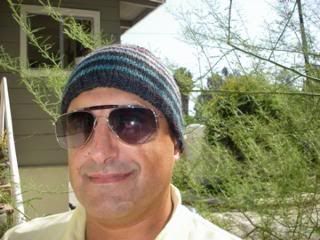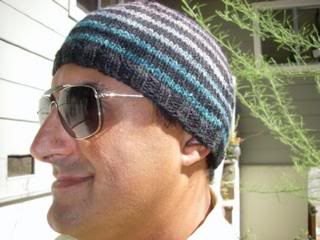 This is
Turn a Square
by Jared Flood. Knits up super fast. One of the reasons I made the hat was that I was having project ADD. There are lots of projects on the needles but are taking some time. You know, a shawl, a couple of sweaters. Stuff that takes time. Plus I have luscious yarns waiting in the wings to jump on the needles that are screaming to be played with. So I needed a sense of accomplishment and the hat did the trick. It was made with a black Cascade 220 and the leftover Noro Silk Garden from the Feather and Fan shawl. And yes, it is 90 degrees outside while he is modeling his hat.
This weekend we tried a new taco place on Sunset Blvd.
Pinches Tacos
8200 Sunset Blvd.
These tacos are brought to you by the Anaya Brothers who brought us
ChaChaCha
Both Joe and I tried the combination plate. My tacos were carnitas, chicken mole, and pescado (fish). Joe had the chicken parrilla, pescado, and al pastor. Everything was really fresh and tasty. This place is going into the rotation.
Stash Enhancement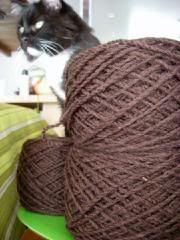 Beaverslide
in mink. This fabulous yarn comes from Montana. The name is a giggle (
beaverslide
, hehe). The yarn smells amazing and feels amazing and is going to make something amazing when I figure out what exactly.
LYS news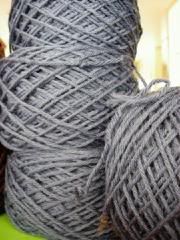 This is Cascade the heathers 220 from
Stitch Cafe
. If you are a lover of Cascade 220 you have to visit the store. They have an entire wall of Cascade in the most beautiful and bright colors. Oh the oranges and yellows. Dare I say it, the color selection is even better than
Yarns Unlimited
, although it costs about a dollar more a skein. The store looks great with lots more room to hang out and knit. It was bustling in there for a Sunday afternoon and I got out of there faster than I ever have.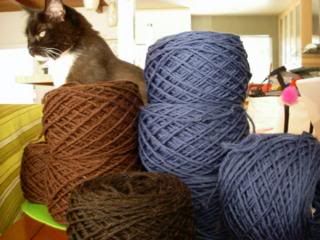 Sunday night was spent winding wool. Look at that lovely pile of wool! And Wiggs too!