It's finished & it's beautiful.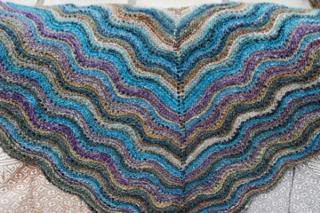 A closer look.
Wiggs helped me while I wove in the ends.
Yes...finishing is rather boring.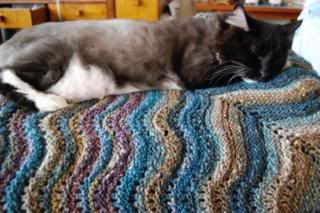 Posing while napping, as only a cat can do.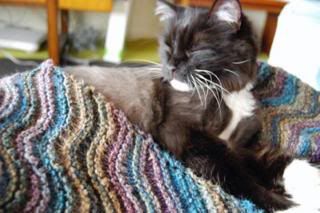 Feather and Fan Comfort Shawl
Noro Silk Garden
Color 244
7 Skeins
Size 9 needles
The Silk Garden is wonderful to work with and the colorways are to die for. In general, variegated yarn is fun to knit with and the
Noro
is exceptional in this regard with color surprises around every stitch. This is a simple knit project and works up easily and quickly for a shawl.