Uncle Joe aka the godfather finally meets Cookie & Kiss. We flew in yesterday and Cookie & Kiss greeted us in high style. They were dressed up and looking cute as ever!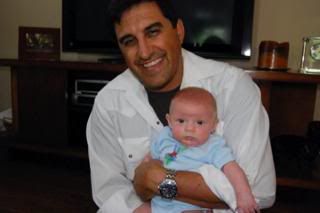 Joe gets his hands on a little Cookie. The hubby is great with kids. No fear. I think it's the Italo-politico in him. Kissing babies is in his blood.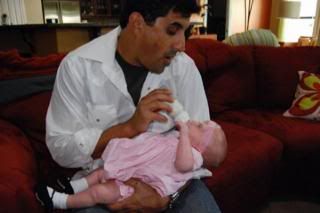 The hubby was right in there feeding a hungry Kiss. See...a natural.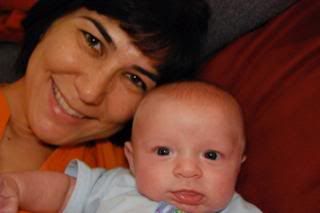 I got some lovin' too!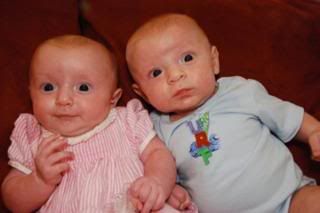 Yeah, we know we're cute. What you gonna do about it?