Knitter's Block
is the new blocking tool on the block. It works really well. I have always been a little afraid of blocking due to lack of space and critters running around. I have been blocking of late and have had great results.
Here are the blocks at work. They fit like puzzle pieces so you can make all kinds of configurations.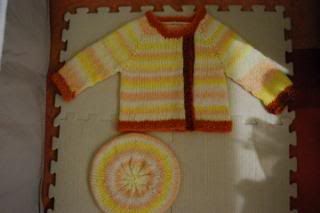 This is the
Mossy Jacket
on the racks. This little sweater is very sweet. It is knit from the top down and has an off center button band. It was a very quick knit.
Oh and a little beret too.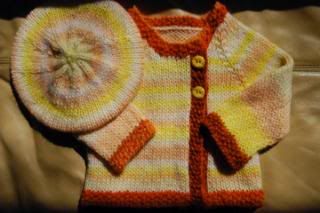 Pattern: Mossy Jacket
Size: 6 months
Yarn: di Vé Teseo orange 28222/ yellow 28221
Needles: 10 & 10 1/2
Buttons: Stash
LOVEd it. Would do it again.

Beret: I made it up.
Would do it again & take better notes.