It is the eve of my day of birth. My hubby has left for a meeting far away. Since he is missing my birthday I got to open my presents today.
Here is my present!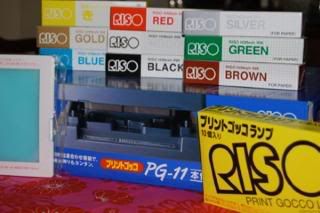 It's PRINT
GOCCO
!!!!
YAY! I am soo excited.
This is a mini screen printer from Japan.
I have been wanting one for years. They are difficult buggers to get as they stopped selling them in the US. But now I am the proud owner and anxious artist.
Now what should I do?!
Yikes!
Stay tuned.