On Christmas Eve my hubby's brothers and significant others and a nephew came over to celebrate. Carla came too...hopping all the way.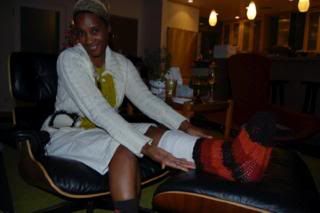 What I love about my friend
Carla
is that when life served her up a broken leg she made a cast sock! Her tootsies were cold and she was resourceful and crafty and knit it up that day. She has just finished it and slipped it on.
Those tootsies are toasty now!
The Christmas Eve Menu
Brined Rotisserie Cornish Hens
Cornbread Gorgonzola Dressing
Greens Beans with Almonds
Mashed Potatoes
Green Salad with Balsamic Vinaigrette
Pumpkin Pie
Carrot Cake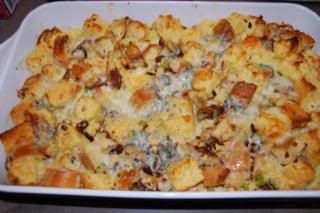 Yes, it is as good as it looks. Delicious.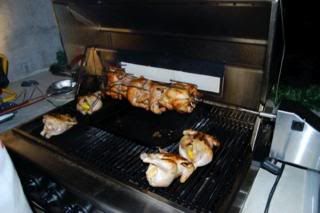 There are the birds. The brine really makes a moist delicious bird.
Here we are at the table.
Here's a plateful.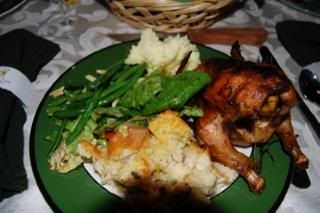 Here are the Girls showing off their new finery.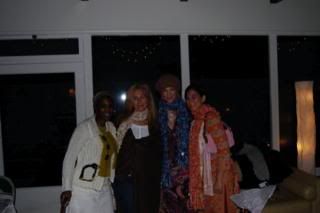 Dinner was delicious but being with family and friends is the best part of the holidays. I am grateful to have such fabulous family and friends in my life.