Here are my finished Fetching - fingerless gloves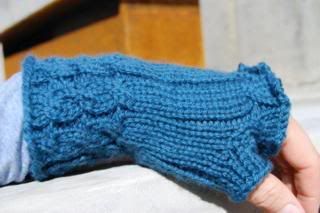 I used Debbie Bliss Cashmerino Aran.
Size 6 dpns
1 skein, plus a little more for thumb.
If I did them again I would do one more cable repeat at the top to cover more of the fingers for warmth.
Here's the pair...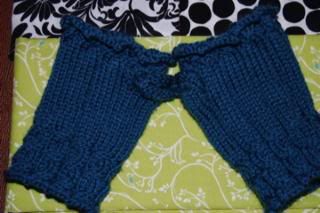 and my last minute stash attack before the New Year started.
Hancock's of Paducah
got me with a last minute sale. I had been browsing and just made a wish list. That was until I got the SALE email. I rationalized the purchase because the New Year hadn't started yet. I know, I was weak.
But look how fabulous the fabric is!
Trees, Squirrels, Owls, & Bunnies
This is Moda fabrics by
Tula Pink
the Full Moon Forest collection.
Tula Pink...full moon forest...how absolutely dreamy.
I really couldn't resist. I have been toying with the idea of making a quilt. I think this would make a beautiful quilt. I also have a black, yellow, and white quilt rattling around my head. Oh the quilting dreams...they go on and on. But this is the year to create. I will keep you posted.