A week ago Friday, the hubby took me out to
The Little Door
for dinner. It is very romantic inside with candle lit tables and fairy lights on the patio. It is place where industry people frequent. The "industry" in L.A. being Hollywood. This was confirmed by sighting Doris Roberts, most recently of Everyone Loves Raymond, and Dustin Hoffman eating at nearby tables. The food was good but not sublime for the prices, but I guess you are paying for atmosphere too, which is beautiful.
The next morning it was off to Chinatown
(photo by Ellen)
with some friends & family
(photo by Joe with Ellen's camera)
to
(photo by Ellen)
for
Dim Sum. It was delicious.
Then there was the post-prandial walk around Chinatown.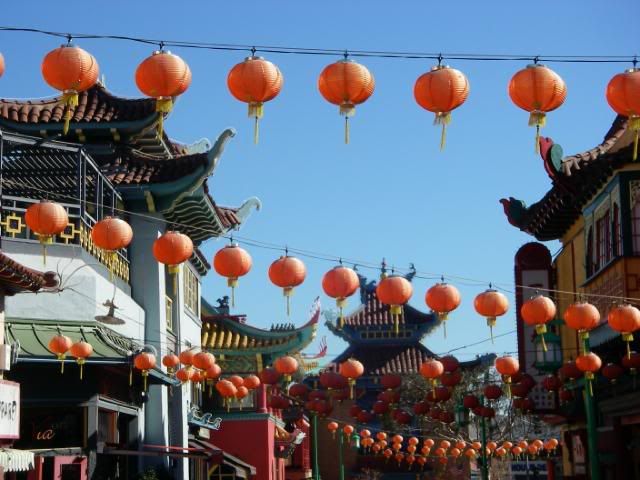 Let's see what is on the herbalist William Woo Yiu Fai's menu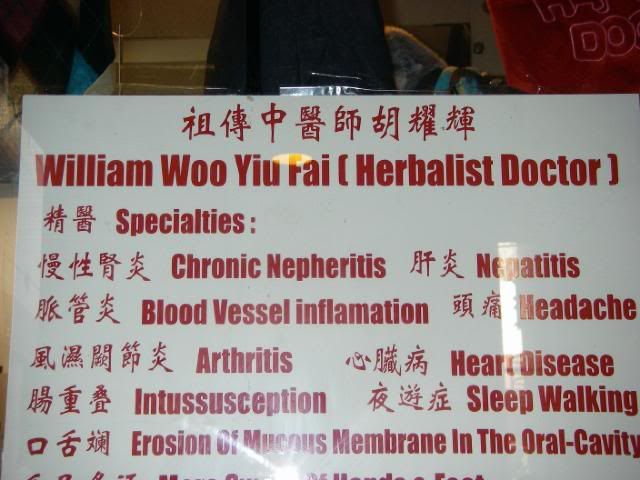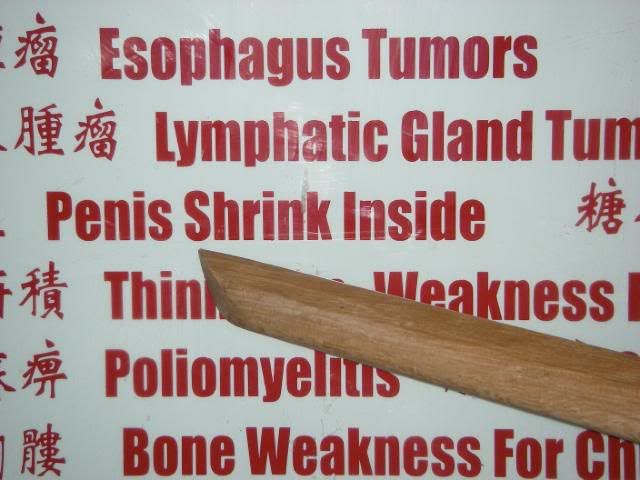 Penis Shrink Inside? Is this the antidote to viagra. Hmmm...very interesting. "Chicken breast" was also on the menu. I have no idea what the affliction of "Chicken Breast" is, but it cannot be good. Something was definitely lost in translation.
Here is Ty making the most of his first Chinatown experience.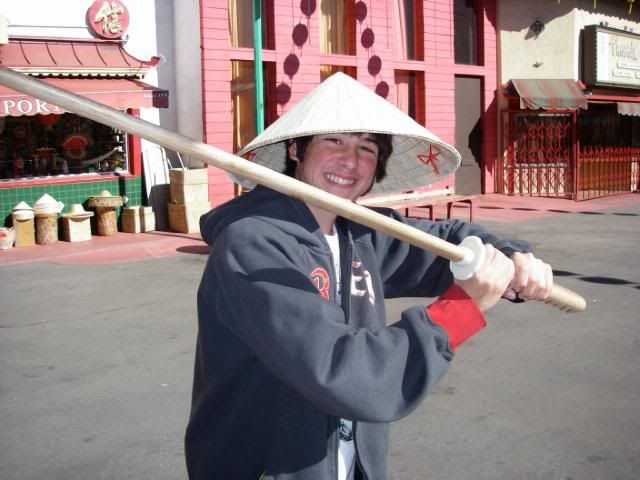 Later that night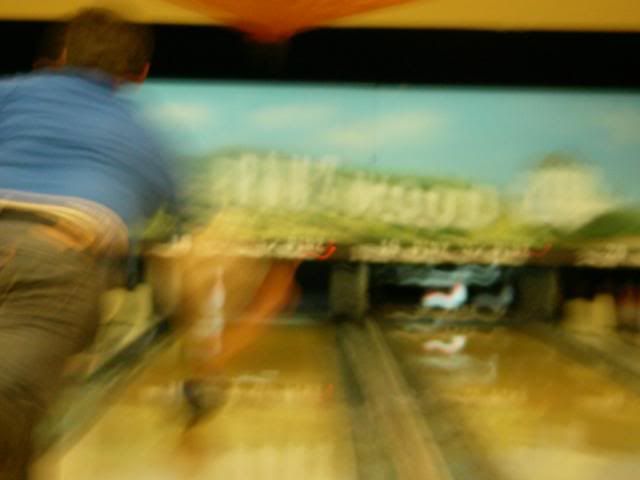 on the spur of the moment, the hubby and I went bowling. We also played air hockey and pinball. It was damn good day.
The birthday fun continued by celebrating my cousin's 50th birthday on Sunday.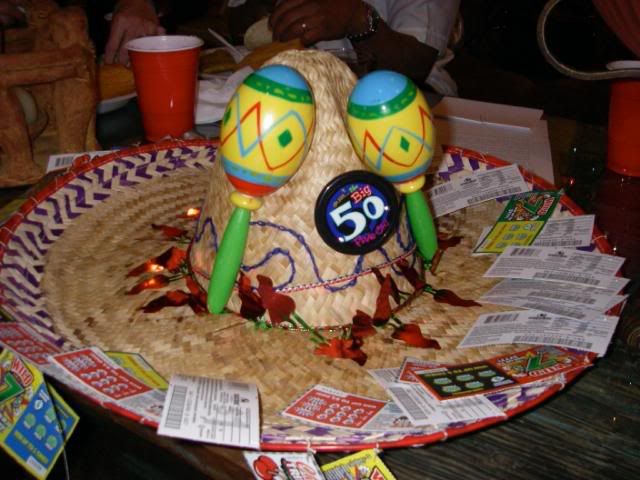 She was wearing this sombrero when I got to the party.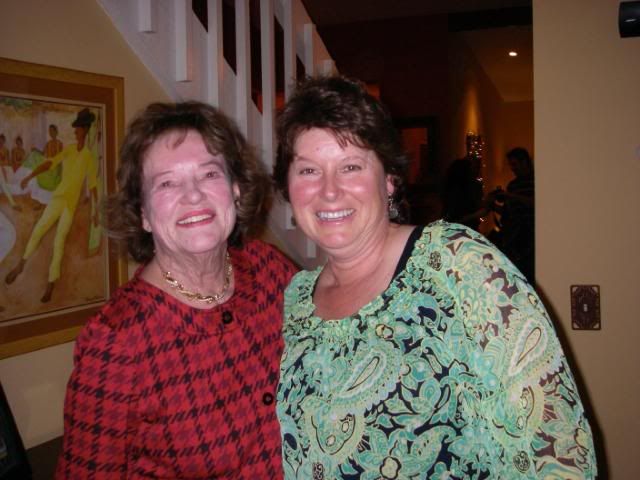 This is my Aunt Mary Lynn and my cousin Debbie.
On Monday I was taken out to lunch (
le Petit Greek
) by my friend Mitch and Darcy took me out for margarita's and dinner (
Don Cuco's
) on Tuesday. I was well feted this past week with my family, lots of great friends, great food, and great gifties. It was a good way to start the year.
In my old age there is a good chance I will look like this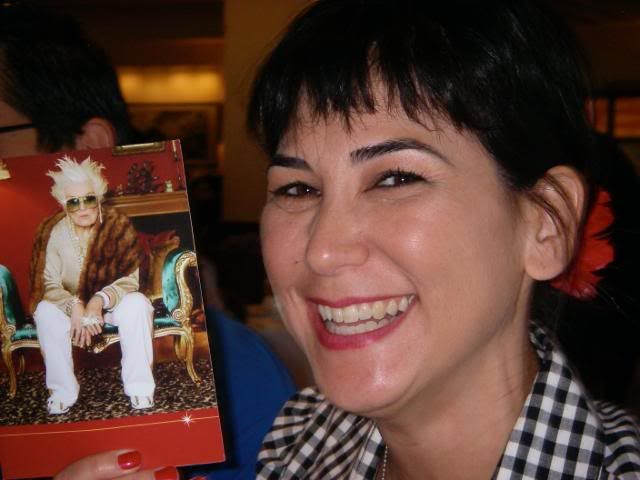 Just call me Grandma Bling Cha-Ching!
Lori recognized me in this card and has been saving it for me for almost a year. Thanks
Lori
! I can only hope I grow old so fabulously and sparkly.