Hands are washed and I am meeting the babies.
One Baby!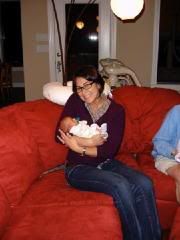 Two Babies!!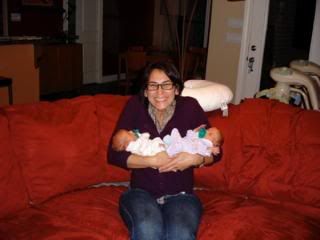 You can see my sheer delight at meeting my godbabies! This may be the biggest goofiest grin I can possibly muster. I can't believe I can hold two babies at the same time! This is really joyous occasion. The whole pregnancy and birthing process is really miraculous. Here are two perfectly tiny human beings.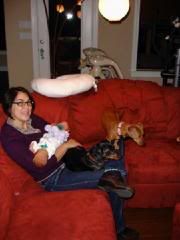 It took a few minutes to settle in and relax. As soon as I leaned back Bratwurst made his way into my lap and Pixie was trying to find a spot. Dog in lap I know all about. Newborns...wondrous and exciting!
I have been here 10 days and I am still marveling at these human beings.