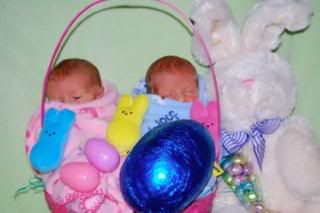 Look what the Easter Bunny brought.
Two little, sweet Peeps!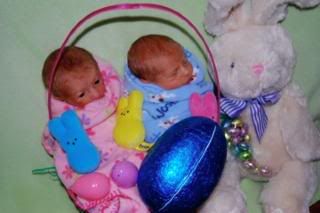 These little peeps fit very snuggly in an 11-inch basket.
Cookie likes to nap.
Kiss likes to nap too.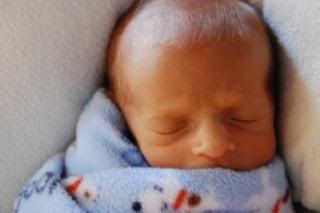 The days are filled with mama's milk, sleepy time, looking around, lots of cuddles, some diddy changes, squeaks and squawks and so much cuteness. Pure joy and good times.