Little tiny babies need little tiny clothes. Especially some little tiny hats to keep them warm. So we went to
The Hook and Needle Yarn Store
in Bryan, TX to get some yarn!
Cookie and Kiss loved the yarn store!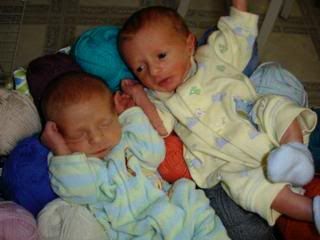 Cookie was very excited. She freaked mom out with her enthusiasm. Mom thought she might fling herself right out of all that yarn. Kiss took a snuggle up approach to all that yarn.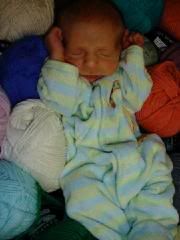 He asked to hang out in the yarn while we shopped but the Ladies of Hook and Needle had other ideas. They offered yarn for babies. Guess what? I didn't even pause to think it would be an acceptable idea. Yarn for babies. I am not falling for that.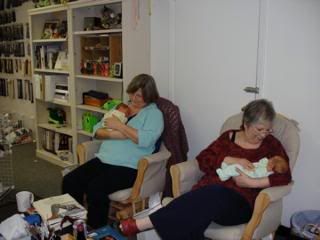 The Ladies at the Hook and Needle were great. Very helpful with the yarn. They had a really nice selection of yarn. A great wall of needles. And a very nice selection of books. Eventually they let me pay and returned to babies.
Check out the goods!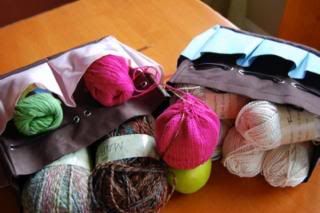 Mission Falls cotton, Vickie Howell Craft, and Marble.
Nancy even threw in a pink and a blue tote bag!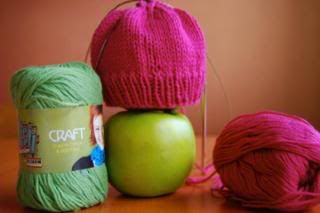 Here we are showing off our new caps.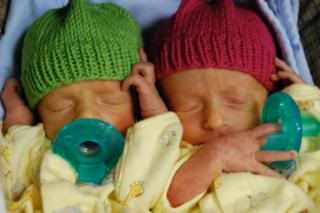 We are so small we can share one basket!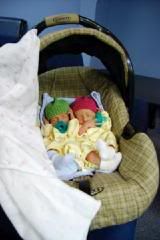 Here we are visiting Dr. Matthews office.
Cookie and Kiss are doing really well and doing all the things they are supposed to. Eating, peeing, pooping, being cute, sleeping, and growing.