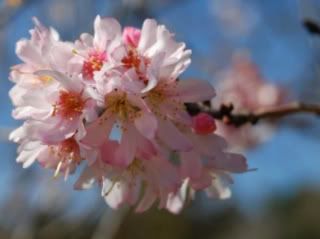 "Everything is twitterpated in the Spring.
Skunks smell sweet. Rabbits sing.
It's a topsy turvy twitterpated thing when everyone's in love.
When you can't control a grin and your head's inflated.
Love just bops you on the chin. Now you're twitterpated.
Things begin to happen when a boy meets girl, deer meets doe, squirrel meets squirrel.
It's a topsy turvy twitterpated world when everyone's in love."
Around this time of year this little song pops into my head. I believe I had an album of Easter Bunny songs. I can sing Peter Cottontail too. Sing along if you like.
"Here somes Peter Cottontail.
Hoppin' down the bunny trail.
Hippity, Hoppity Easter's on it's way.
He's the King of Bunnyland.
Cause his eyes are shiny and
He can spot a wolf a mile away.
When the others go for clover
And the big bad wolf appears.
He's the one that's watching over.
Making signals with his ears.
And that's why folks in Rabbit Town
feel so free when he's around.
Peter's helping someone everyday."
It's funny the things you remember from childhood.
I hope you enjoyed your Spring Serenade.