Sunday was a day out with the girls to celebrate
Darcy
&
Mary Jo
's birthdays. We had lunch at
Joselito's
in Montrose. Try the banana margarita. De-lish.
After lunch we had a walk through
Descanso Gardens
.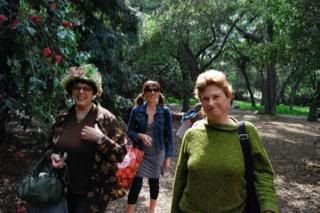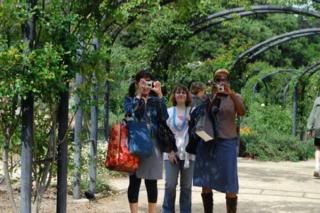 The flowers were in the full bloom of spring-y-ness.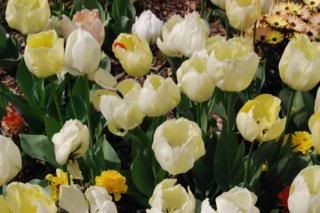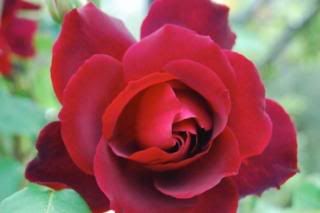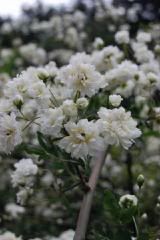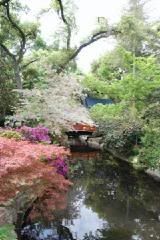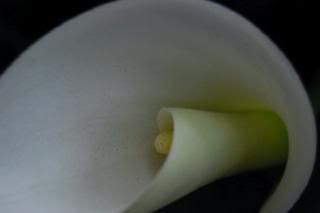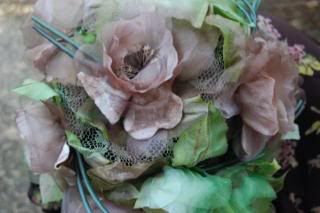 What are these fabulous flowers?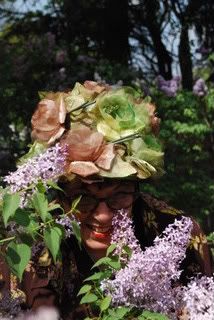 OH it's
Ellen
...hiding among the lilacs.
Yes the lilacs are in bloom! Descanso has an amazing lilac garden. We were absolutely intoxicated with the heady scents of all the lilacs. We were buzzing around and sniffing every bloom in the place. The scent really takes you somewhere else. It reminds me of my backyard as a kid in the Valley. We loved the few fragrant blooms that showed up every spring.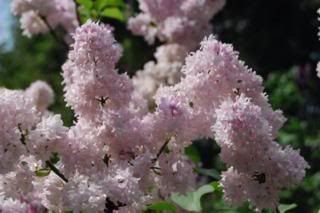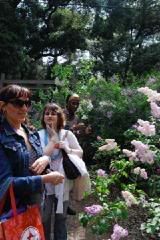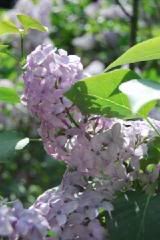 The best part about getting crafty friends together is that they all give and or make great gifts. Here are
some
of the fabulous gifts.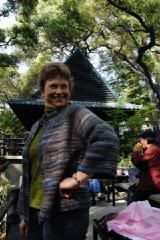 Ellen knit a great sweater for Mary Jo
and she made a felted granny square clutch for Darcy.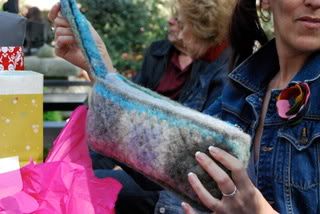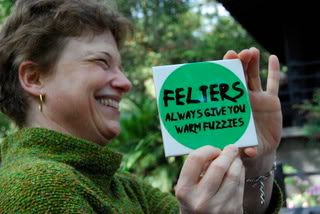 Lori found funny tiles at
Cafe Press
.
Carla sewed up the most adorable notebook for Darcy. Check out the pictures and info
here.
You really have to check it out. Go on and click "here" You will not be disappointed. True fabulousness.
I made some stitch markers.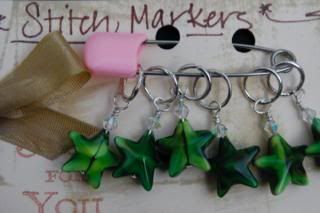 Green stars for Darcy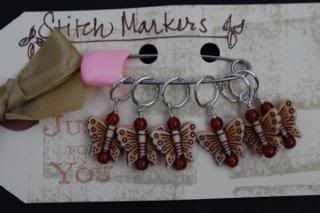 Butterflies for Mary Jo.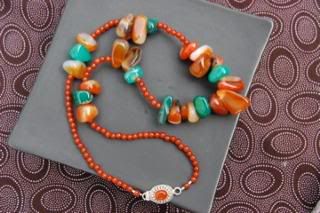 Here is the carnelian necklace I made for Mary Jo.
We really had a great day of sniffing flowers...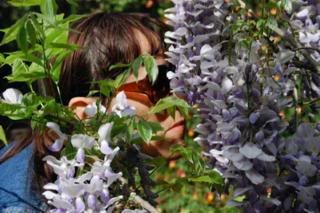 and celebrating special people in our lives.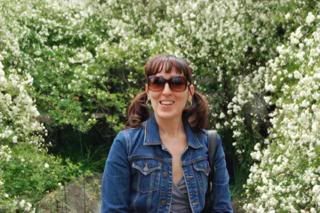 Happy Birthday Darcy!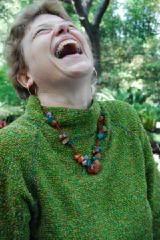 Happy Birthday Mary Jo!