The babies have their first knitted sweaters! It's the 5-hour Baby Sweater. The pattern does knit up fast, especially the second one. The yarn is James C. Brett Marble. 100% Acrylic & Washable.
Aren't they adorable?!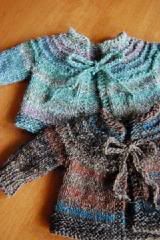 Check out my super models!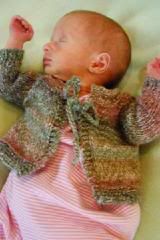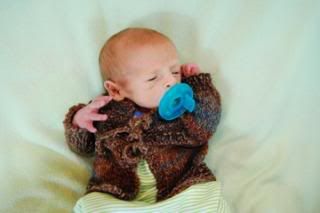 They are pretty darned tootin' cute in their sweaters!
Bonus Cuteness...
What you lookin' at?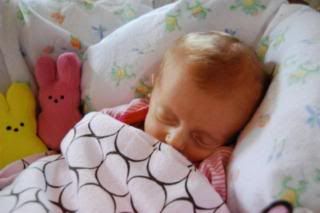 Sleepyhead.
Do any of you know any old wives' tales regarding babies? Grandma says when babies have hiccups it means they are growing. I would love to hear more little tidbits like this so please share your stories!