Peonies
Trader Joe's has peonies for $6.99.
They are the most gorgeous of flowers and the scent is heavenly. I have bought them for the last two weeks and enjoyed every fragrant moment.
Here's a giftie I whipped up for my good friend
Carla
for her birthday last month.
It's a needle holder for her embroidery endeavors.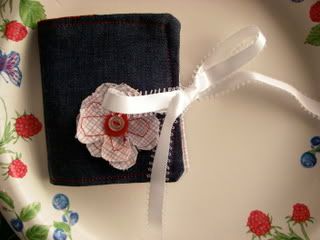 Tito's Tacos. All I can say is it's
Ellen
's fault for this trip to Tito's.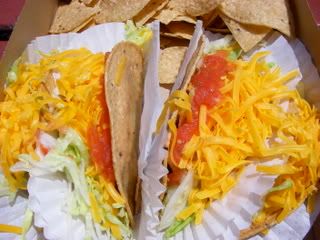 Yes, they are as good as they look.
Here is a picture of puppy happiness.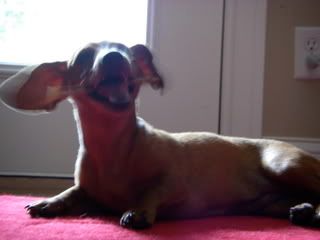 This is Pixie and her rawhide chew.
This is one cute doxy.
And last but not least...
Thanks to Ashwini & Sachin - NY, NY
for their donation to H4H & their support.
So far I have had donations from NY, NC, and TX as well as here at home.
My hubby is bringing back rupee donations from India.
Love and support from all over the world. This is absolutely awesome.