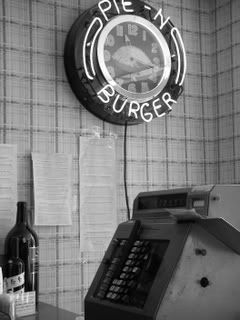 Pie 'n Burger
That pretty much says it all. My hubby and I went to check it out over Memorial day weekend. It's located in Pasadena on California at Lake. Let me tell you...it was good! Real good.
This place is old timey with a fabulously long counter to sidle up to. When I ordered my coke it was two squirts of syrup and a shot of soda. Love it! It looks like they make a mean malt too.
In spite of the sign we ordered burgers first.
Look at these burgers. Burger perfection.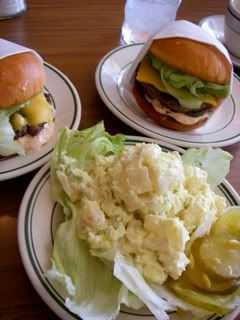 and a side of potato salad.
and then...
Fresh Strawberry Pie. YUM!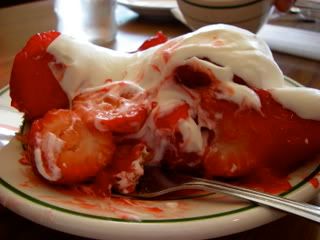 My hubby and I fought over almost every bite. It was that good. I suggest when you go order your own slice to prevent any brawling at the counter. The burgers were very tasty and did you see that side of potato salad. It was huge. This is a diner well worth discovering.