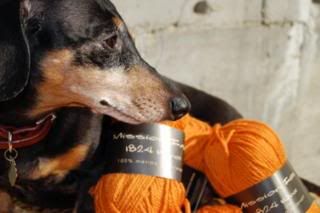 Puppy & Stash
Tank La Rue with Mission Falls 1824 Wool (100% wool superwash)
Bodhi Den
Bodhi likes the new garden. Well, he did until I put some river rock down. He loved digging up the fresh compost in the cool dark corner to survey the backyard. We did a BIG backyard project. We originally had a big dirt pit in the back of the house. All it needed was a rusted out car on blocks to complete the picture. Four years ago we had to put up a new retaining wall. Apparently the original pink cinder block wall did not have any rebar and had started leaning into the backyard. Before the wall came a-tumbling down we had to put in a new retaining wall. It was a feat of engineering with a price tag to match. After leaving the backyard to the dogs for the last four years we finally have a place for the humans. YAY! It is still a work in progress. Got to get some plants and fancify it up. But it's coming along. I did plant some Buddha's Belly Bamboo as you can see in the picture.
Thanksgiving Morning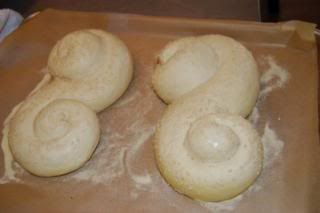 My hubby is becoming quite the baker man. Here are 2 loaves of Sicilian Bread for dinner. I forgot to take a picture when it came out of the oven. Then we ate it all up. It was so good it eluded photo documentation.
There was a lot of baking going on this particular morning!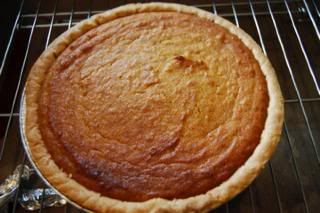 Here is one of my Sweet Potato Pies! It was soooo delicious. The pumpkin pie has been completely pushed out of the holidays in our family in favor of the Sweet Potato Pie. It even sounds good. Sweet. Potato. Pie. Say it out loud...Go on SAY it...Sweet Potato Pie. Sweet Potato Pie. Sweet Potato Pie.
So good you can almost taste it.