All my BKFs (Best Knitting Friends) know that I love BIG needles and FAT yarn!
I have been busting out some Fast berets on my 17's with a three yarn combo.
Here are two more...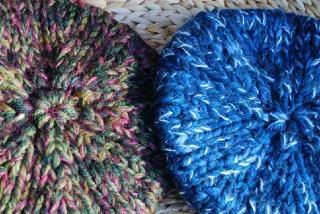 These are a Malabrigo chunky, Kathmandu Aran, and mystery mohair from the stash combo.
Running out the door to the UCLA/ASU game I needed a quick project. I grabbed a bag of Rowan scraps and size 17 needles. Check it out the cute scarf I made.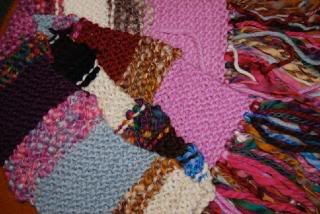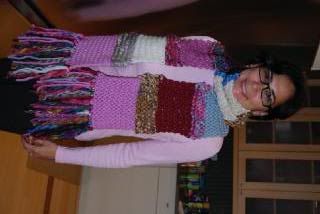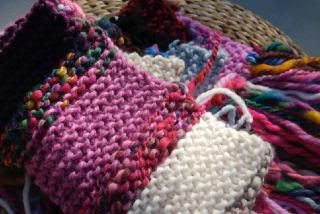 This scarf is made from Rowan Big Wool and Biggy Print scraps. It took me a couple of days to make, which included the fringe and sewing in all the ends. I really need to figure out how to knit in those ends. I hate the finishing work but I LOVE this scarf. It's so fun and fashionably scrappy. It's full of homemade goodness and I worked through two bags of scrap yarn. I have a bag full of alpaca scraps that now have a future as a scarf. Love the fast knits. Love it!