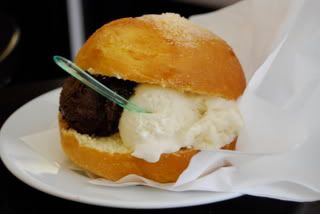 This is Ricotta & Dark Chocolate gelati on brioche. This is the Sicilian breakfast. This is my perfect breakfast...a dream breakfast. I will have to keep dreaming until next time I am in Sicilia.
Do you see the sugar crystals topping the brioche?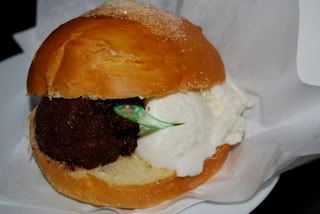 First bite = Pure BLISS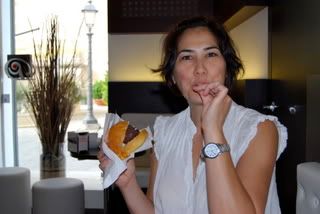 This is the American Apple Pie I made in Todi.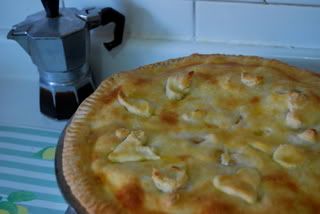 Isn't she purty?
This is what the table looked like every morning for breakfast.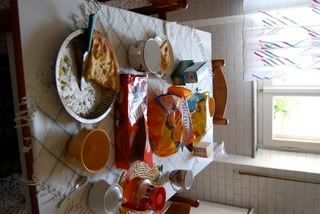 Usually I had cookies and tea for breakfast, but this particular morning I had apple pie.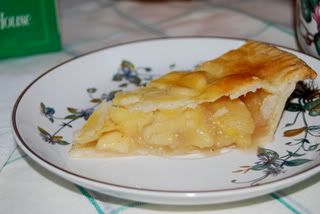 YUM!