Baby Shower for Cookie & Kiss...my soon to be Godchildren!
Yes, I am going to be a Fairy Godmother! Excuse me while I adjust my crown and set down the wand. Somethings have to be done the old fashioned way like typing & sewing & knitting. The mice are unionized these days and are looking for big cheese royalties.
As for sewing, I was in my workshop whipping up some Bibs & Burpcloths.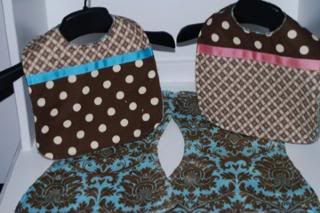 These are backed with Minky fabric - superduper soft.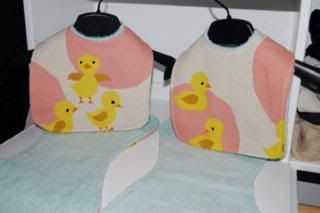 These are backed with terry cloth.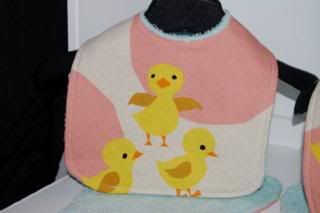 Aren't these duckies super cute!
And then knitted up some Hats & Boots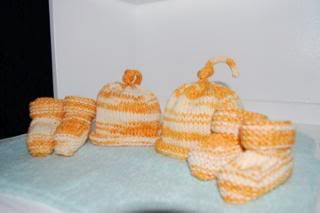 And then I found some of the cutest things that I couldn't resist buying.
The Hot Auntie onesie was really a no brainer.
There is also the matching "I have a hot mom" onesie too.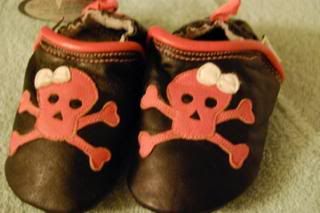 Skully booties for a scallywag baby.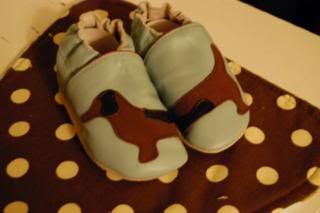 Doxy Booties inspired by the family pets.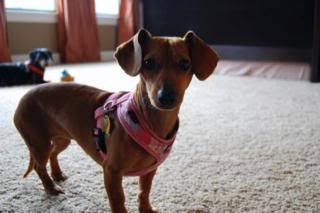 Check out Miss Pixie with Bratwurst in the background!
We had a Tea Party Shower!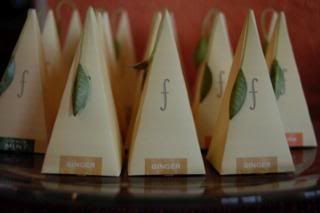 Tea Forté
makes a delicious variety of teas in the most attractive way.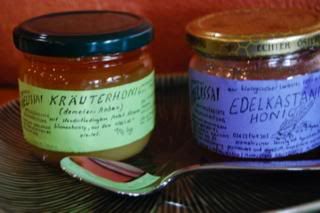 Honey
Beautiful Cupcakes in chocolate, vanilla, & red velvet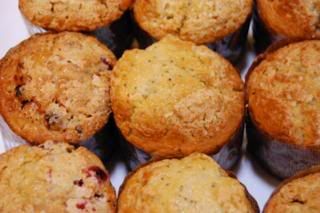 Muffins...we attempted to make scones and after burning 2 batches realized that the oven was not working properly. The oven was actually a mini inferno. It was off to the bakery but no fresh scones to be found in College Station, TX.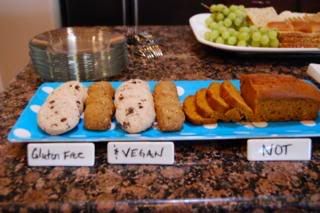 Gluten Free & Vegan & Pumpkin Bread.
Everyone brought a hat, or had one supplied, and we got a bit crafty with feathers, paint, rhinestones, jewels, ribbons, flowers etc...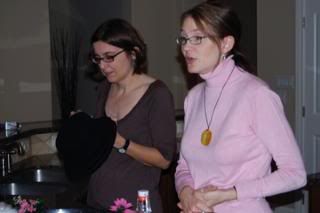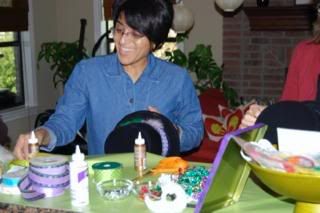 This was the winner for the Prettiest Hat
This is the winner for the Most Creative Hat.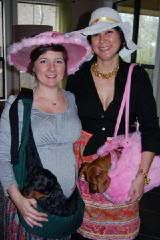 This is Charissa aka Mommy to be & me in our chapeaus and toting very naughty dogs.
She was actually carrying both pups earlier in the party.
In training for the twins I guess you could call it...a stark reality shift for those pups is a-comin'. Boy is it a-comin'.
The party was really lovely and all her new friends in College Station are very nice. There were lots of moms in the bunch that gave her lots of useful and smart gifts, like bottle chiller/warmers and q-tips. Jeanine even gave her a list of unsolicited mommy advice with her gift. I thought that was a great little touch to the gift. If I were to be a first time mom I would welcome some thoughtful and practiced advice. But I am only a Fairy Godmother/Hot Auntie Mame and have no practical or knowledgeable experience. My role is to swoop in and smother them with love and gifts and fairy dust and spoil them rotten. Which is exactly what I intend to do.
We ended my trip with a visit to the Doctor's office so I could see what my godchildren were up to. They were very rambunctious all weekend with kicks and booty shakin'.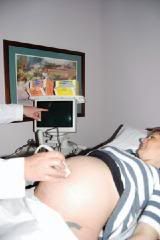 There they are 2 heartbeats (check), 2 heads (check),
and 4 kidneys (What? Where? If you say so Doc!)
How are you feeling Charissa?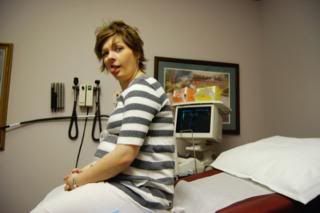 Yes that face says it all.
Let's get a scone and tea and drop me off at the airport.
Wouldn't you know it...they sold the last scone to the car before us. Still scone-less in College Station. Apparently no one orders tea in CS either because the poor girl couldn't give us a list of teas without finding someone with higher knowledge at the Starbucks.
Next time I am College Station Kiss & Cookie will be making their Debut!
I can't wait to meet them.